We went on a quick morning tour of Istanbul. We started off at the ancient hippodrome where chariot races used to be run. We saw 3 ancient columns with hieroglyphics.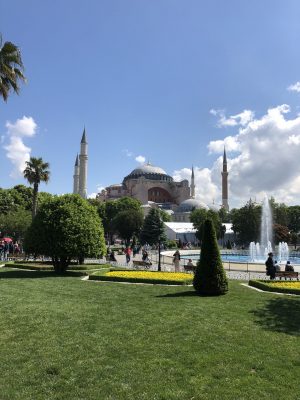 We saw the "blue mosque " and Haggio Sofia museum, which is the only religious place in the world where a Christian mosaic is flanked by Islam symbols. We saw some very old double knitted rugs and had lunch 🥙.
We walked past the cistern caverns which were written about by Dan Brown in his book Inferno.
The flight to Kilimanjaro Tanzania was ONLY delayed by 30 minutes. We arrived in Tanzania at 3 am and got a couple of hours of sleep 💤 before day 3.