Went to Tiananmen square and took our picture in front of the Mau memorial. Some of the ladies in our group began spontaneously twirling in the square and out of nowhere armed Chinese police arrived and told them not to do that. Jason also took some pictures of the police and they immediately came over and watched him delete them on his camera. No Individualism allowed here.!!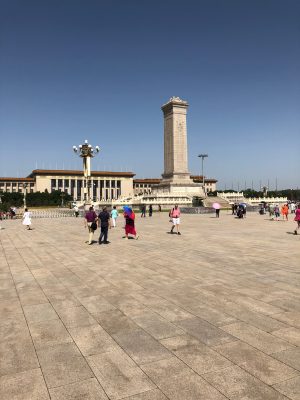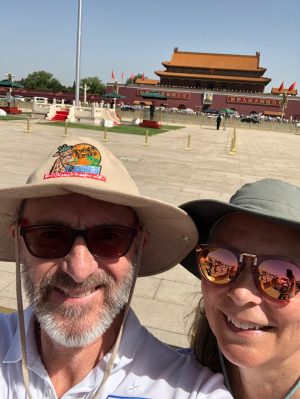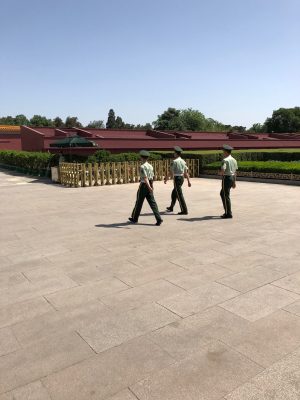 Walked through the forbidden city where there are more than 200 acres and 3 or 4 great harmony halls in different courtyards. There was a huge palace that was home to the Emperor until 1918. Walked through the gardens and then went to lunch.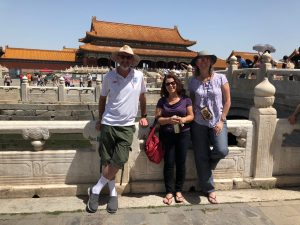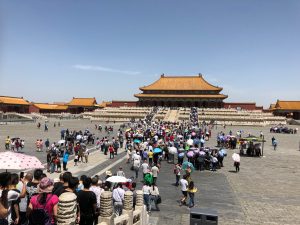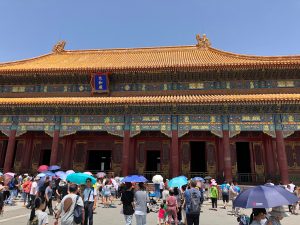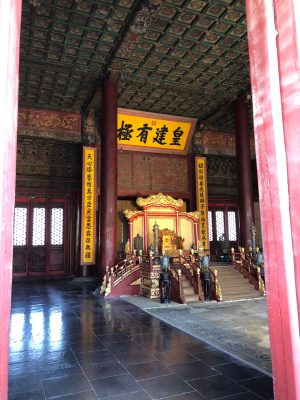 After lunch went to the Temple of Heaven. A huge wooden temple where the emperor prayed to the God in Heaven. The whole grounds were 600 acres with beautiful gardens to walk in. We had our pictures taken with a group of Chinese people who seemed to be very amazed by how tall we were.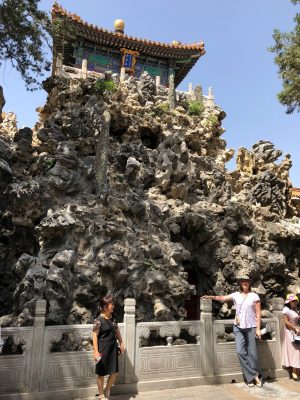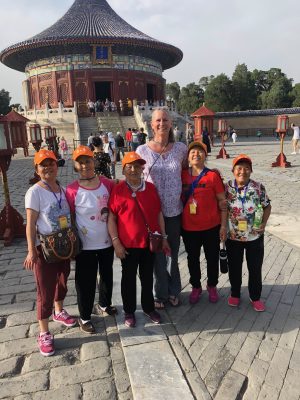 Went out to a Chinese restaurant in the "Blue Zoo" for Peking Duck 🦆, had a great meal 🥘 , and learned how to use chopsticks 🥢 the Chinese way from our guide. Had wine 🍷 and a Chinese vodka called Bao zhou.