Up at 4 am (still cannot believe that myself)
We had a bus 🚌 ride and then walked back to the banks of the Ganges. Got on a boat 🚣‍♀️ and went down the Ganges to watch the sunrise ☀️. Many Indians bathe in the Ganges at sunrise as they believe that it cleanses their bodies. We had a teaching on the 4th Chakra(heart) on the Ganges and performed a ritual of releasing flowers 💐 on the river. Saw where funeral ships 🚢 were prepared on the banks of the river.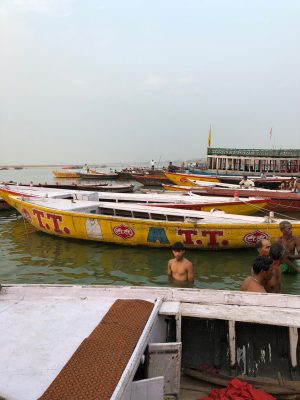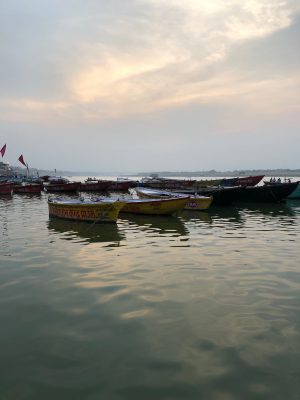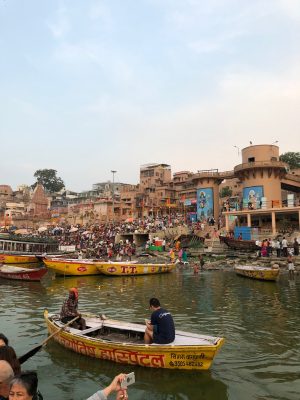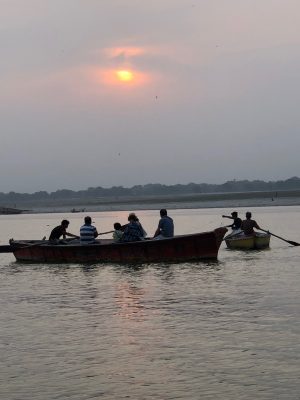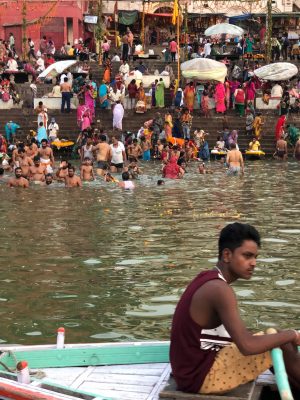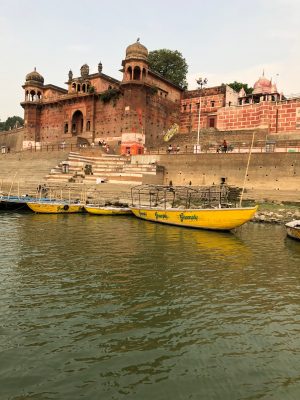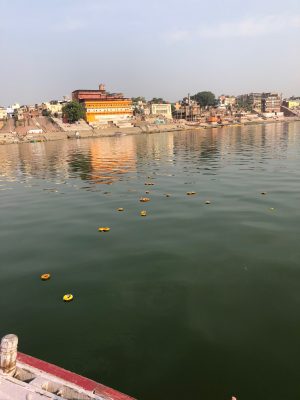 Went back to the hotel for breakfast 🥞 then checked out and went to visit Sarnoff. This was where the first Buddha taught his 4 friends. Walked around the temple and had a teaching under an old Bohdi tree.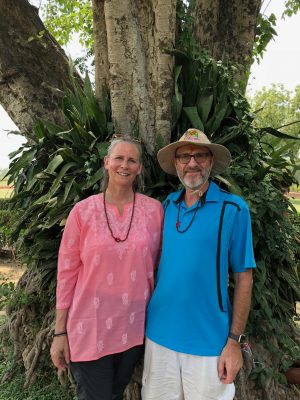 Went back to Varanasi airport for the trip back to New Delhi and then Beijing. In New Delhi, we stayed in a day room where we could shower and nap before our 3 am flight to Bejing. We arrived in Beijing at about noon and had lunch at the Hotel.
Went for a walk and talk with Dawa and went back to the Hotel for a quick nap before dinner. While meditating/napping I had my first profound experience feeling energy moving around my body, especially in my stomach. I had been having stomach issues in India and I felt a real "warming" in my stomach which became the basis for my powerful digestive system (PDS). Mind over my stomach!
Dinner at the Hotel and then rest and recuperation for the next day.