In the morning we went to the museum of the Holocaust, in Yad Vashem. Over 6 million jews including 1,500 children were slaughtered by the nazis. The museum was a sobering experience, listening to the real-life accounts of how people had survived or had family members who didn't survive.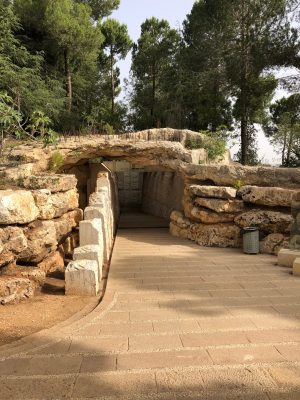 It is unbelievable that one person could have caused so much anguish and suffering to a whole race of human beings. The rest of the world needs to be constantly reminded of what " corrupted power" can do.  Yad Vashem would be a great field trip for all middle school students in the USA to see firsthand the atrocities that were committed during WW2. This would then ensure that the Holocaust would not be forgotten for generations to come.
We then flew from Tel Aviv to Istanbul. The next flight was a 6-hour flight to New Delhi, where we arrived at 3 am on Thursday 23rd. We then took an internal transfer to Varanasi, arriving at about 11 am.